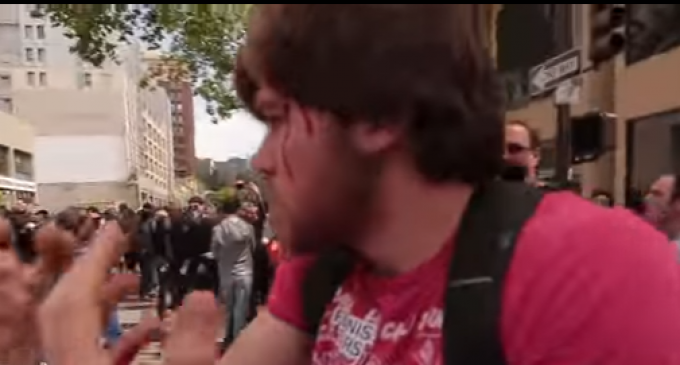 With the help of amateur online sleuths, Berkeley police have tracked down and arrested Eric Clanton, a former professor at Diablo Valley College, for his vicious April 15 assault on peaceful pro-Trump supporters holding a rally in a public Berkeley park.
Clanton has been arrested by Berkeley Police for allegedly attacking pro-Trump activists with a bike lock during rallies that took place on April 15. Three people were injured in the assault.
4chan users last month accused Clanton of being the masked Antifa activist who beat pro-Trump attendees on April 15 with a bike lock in Martin Luther King Junior Park.
Find out what charges have been made against Clanton and how they might affect his future on the next page.