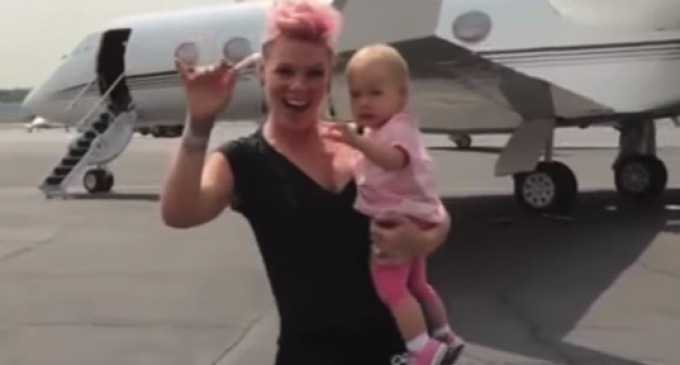 Prominent Harvard legal professor recently said every American family should be under mandatory government surveillance. While famed William and Mary College, and internal expert of children's rights, Professor James G. Dwyer, came out swinging last month against homeschoolers saying the "state should take over the parental role of children" in these types of so-called "negligent" cases.
As my colleague pointed out just last week,
Child Protective Services (CPS) is something that every parent dreads IF you are one of the following:

Poverty-stricken
Christian
Vaccine Averse (meaning you do not believe that vaccinations are healthy or necessary)
Homeschooling
While on the other hand, pop superstar Pink is being held-up by the depraved left as a role model mother.
The 3 Grammy Award winner, 7 MTV Video Music Awards, 5 American Music Awards and 5 World Music Awards winner, Alecia Beth Moore, more commonly known by her stage name Pink came out in People Magazine this week claiming she doesn't let her children be defined by their biological gender, and that despite being a 38-year-old mother of 2, and a wife, she self-identifies as a 12-year-old boy.
Continue to the next page to hear Pink elaborate on her family dynamics, and why she is thrilled her daughter is confused about her body.