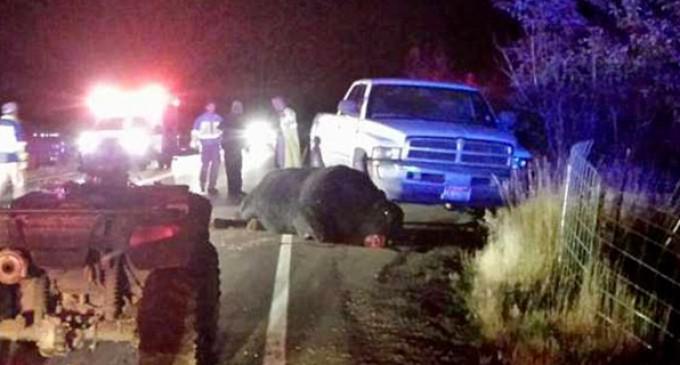 Friends and neighbors of Jack Yantis came out to support the Yantis family and get answers at a town-hall, where the Adam's County Sheriff Ryan Zollman attempted to answer questions. Two hundred angry voices expressed outrage over the lack of transparency and lies regarding the murder of Jack Yantis.
The police initially claimed that a gun fight occurred, when the cops showed up while Yantis was dealling with his angry and injured two-ton Angus bull.  But Sarah, Yantis' daughter, said that this was an altercation resulting in a "senseless murder".
An eye witness to the shooting, Rowdy Paradis, the nephew of Yantis, said that one of the deputies grabbed at the rancher's rifle as he attempted to take aim at the bull.
During the town-hall, Sheriff Zollman was not able to reveal details because the investigation was ongoing.  He apologized to the the widow, Donna Yantis, who suffered a heart attack right after the incident, as well as to the townsfolk.
Read more details about this senseless murder, on page two.