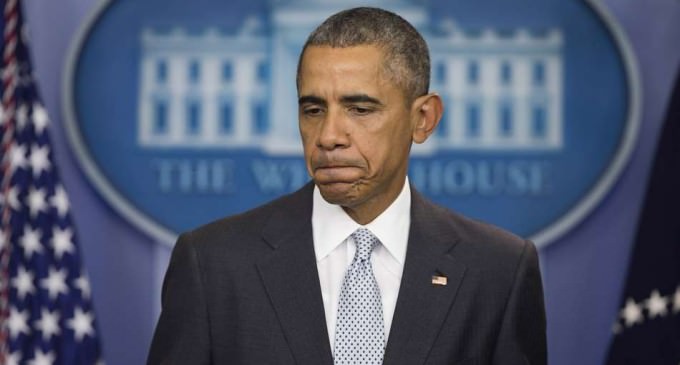 After coordinated terror attacks left over 100 dead across Paris on November 13th, President Obama  made an official statement to the press, saying, "This is an attack on all of humanity and the universal values we share." (See videos of the address and other reactions on the next page)
Despite the numerous eyewitness reports from the scenes of the attacks that assailants were shouting 'Allahu Akbar' during the series of assaults, including one by a suicide bomber, President Obama said he 'doesn't want to speculate' on who carried out this horrendous attack.
He must be kidding!
Obama also declared support for France, calling the country one of our closest allies. Perhaps he thinks the public will forget that when world leaders gathered together in France in January 2015 in response to the Charlie Hebdo shooting, Obama was a no-show.
See the videos of statements about the attacks by President Obama and the French president, as tweeted by Global News on the NEXT PAGE:
Photo: Pulse.com