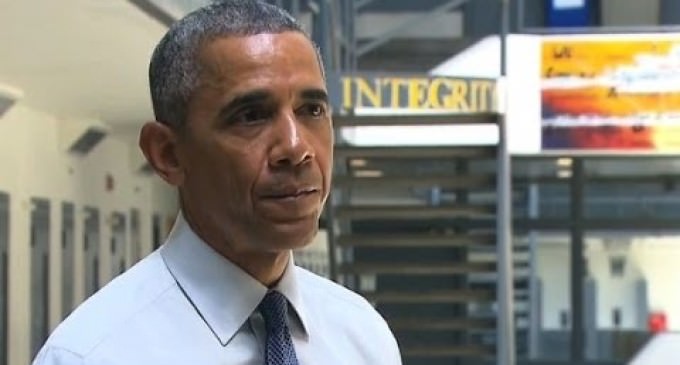 President Obama used his visit to the federal prison in El Reno, Oklahoma, to push his progressive  agenda, just as we'd expect, but he also made an extremely telling comment.
The president laid the groundwork for federal initiatives he no doubt hopes will magically cause Americans to do avoid making the choices that lead to criminal acts and prison, but his statement not only demonstrates his misguided socialist viewpoints, it also amounts to an admission of his own crimes.
It makes one wonder what else is lurking in Obama's closet.
Check out the video of his statement as well as an excellent response from a former inmate that destroys Obama's argument.
Watch the Video after the break: