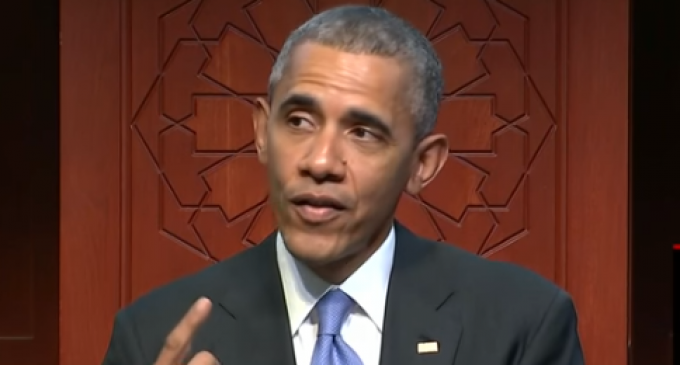 Obama has been plagued by rumors for years that he secretly practices Islam, and this week he fanned the flames of speculation by publicly attending a mosque for the first time in his presidency.
Regardless of which religion Obama actually practices, the president has for months been obsessed with Islam and its people. At seemingly every opportunity he is singing the praises of the ideology and its followers.  He keeps reminding us that they protect us, they're our sports heroes, they are peaceful, etc.
Oh, and they're not terrorists…
But its not the Muslim religion that has many people turned off. Many are reminded that George W. Bush often praised Muslim people as well. It's Obama's total lack of  the same passion for the people of the Christian faith that has people so perturbed.
If that weren't enough to put people off, President Barack Obama then compared himself to a beloved American icon while speaking to people at the mosque. More on the next page: