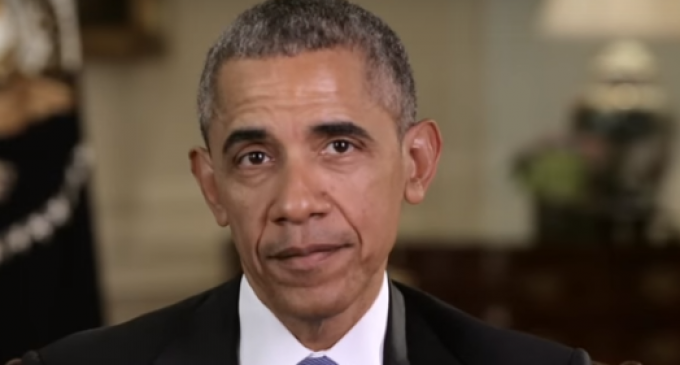 In his weekly address on Saturday, President Obama lectured the nation on all the ways the global community is winning the war with ISIL. This seemed to be contradicted by the recent terrorist attacks in Paris and Brussels that convinced many that we are actually losing the war on terror.
Not stopping there with contradictions, Obama said that while it is sure that we will win the war on terror, it is necessary to unleash another weapon alongside airstrikes, military, counterterrorism and diplomacy.  And one that is not likely to have radical Islamists shaking in their sandals, but high-fiving with glee.
Expressions of confusion turned into jaw-dropping incredulity for Americans when Obama announced the nature of this new weapon, which you can read about on the next page.