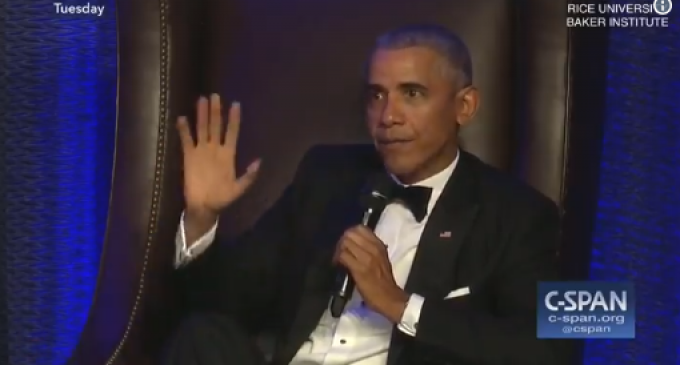 On Tuesday in Houston, Former President Barack Obama spoke at the Rice University's Baker Institute, where he praised his administration's work on the Paris climate agreement on one hand while simultaneously taking credit for the United States becoming the biggest producer of oil and gas on the other.
The Paris Climate Agreement is an agreement within the United Nations Framework Convention on Climate Change that is slated to start in 2020. The Agreement's objective is to combat climate change, which includes lowering carbon emissions.
"I was extraordinarily proud of the Paris accords because — you know, I know we're in oil country and we need American energy, and by the way, American energy production," Obama said.
"You wouldn't always know it, but it went up every year I was president. That whole, suddenly America's like the biggest oil producer and the biggest gas — that was me, people."
Obama then railed against claims that he was anti-business. Turn the page.