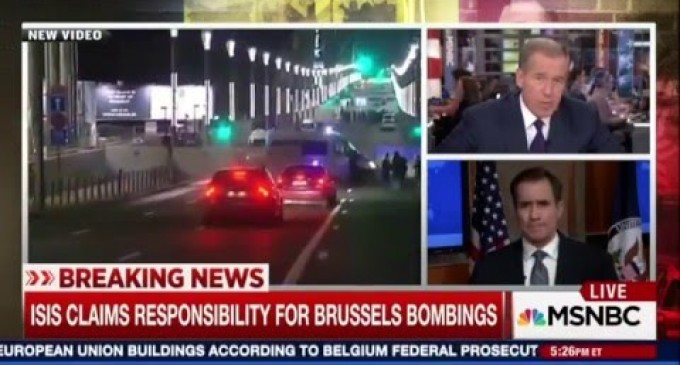 The U.S. State Department is doing its best to keep a lid on details about the Brussels terror attack, including the extent to which American citizens were involved. The administration appears to think that controlling information will make the public ignore the massive warning signal that the attack represents!
Belgian authorities have confirmed at least 9 Americans were injured in the terrorist attacks, but the State Department is mum, unwilling to dignify the families of the victims with even the slightest amount of respect and remorse.  This is how Obama operates in terrorist situations, telling Americans to not blame the peaceful Muslim religion,  turning Islam into the victim, while ignoring those who have suffered at the hands of this radical ideology.
Check out the beginnings of the Administration's appalling spin machine in the video on the next page.