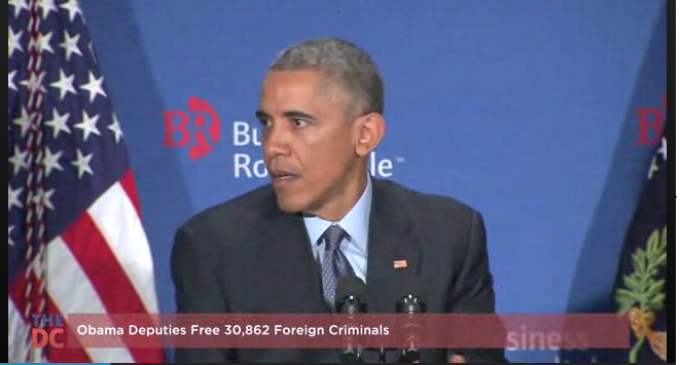 According to a recently released federal document, immigration deputies have released 30,862 illegal immigrant criminals onto the streets of our nation  from Oct. 2013 to Oct. 2014.
Less than 1 percent of the 12 million illegals living in the U.S. were sent back to their country during this period.
Obama is intent on keeping as many illegals in this country as he can to vote Democratic, even if they are criminals.
But that's probably not the most sinister reason Obama is keeping these criminals around…
CLICK FOR MORE + FEDERAL DOCUMENT + VIDEOS: