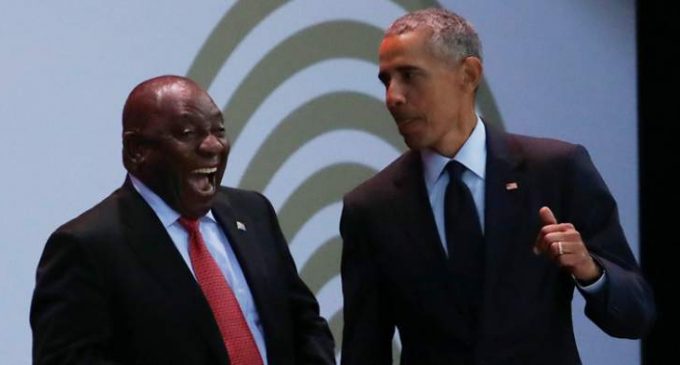 Former President Barack Obama delivered a speech in July at the 2018 Nelson Mandela Annual Lecture in Johannesburg, South Africa where he heaped praise on the nation's president, Cyril Ramaphosa. Obama said the president "inspires new hope in this great country," despite the fact that the South African Government amended the country's constitution allowing for the seizure of farmland owned by white people without compensation.
"It has become patently clear that our people want the constitution to be more explicit about expropriation of land without compensation," Ramaphosa said in a televised address.
"The ANC will, through the parliamentary process, finalize a proposed amendment to the constitution that outlines more clearly the conditions under which expropriation of land without compensation can be effected," Ramaphosa added.
Race killings have reached epidemic levels in the country, prompting some to refer to the crisis as "white genocide."
Turn the page for full details: