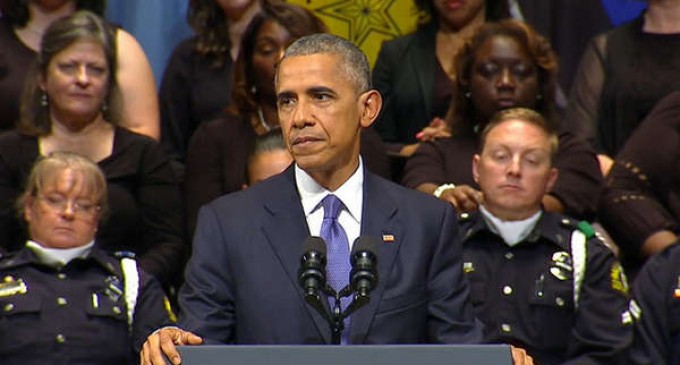 In the aftermath of the Dallas police massacre, it seemed as if the Black Lives Matter movement was finally going to lose the support of the American people. While Black Lives Matter supporters had already claimed the lives of many, this ultra-public act of violence was particularly vile, and finally had the attention of the American public.
As it turns out, no act of violence may be too disgusting for the supporters of Black Lives Matter. Instead of walking away from the movement, many are doubling down — including our president.
During the memorial service for the slain Dallas police officers, Obama took the opportunity to show support for the movement that lead to their deaths. He even had the audacity to claim that "none of us is entirely innocent,' as if the cops were somehow partially at fault for their own murder.
See Obama's outrageously inappropriate comments on the next page: