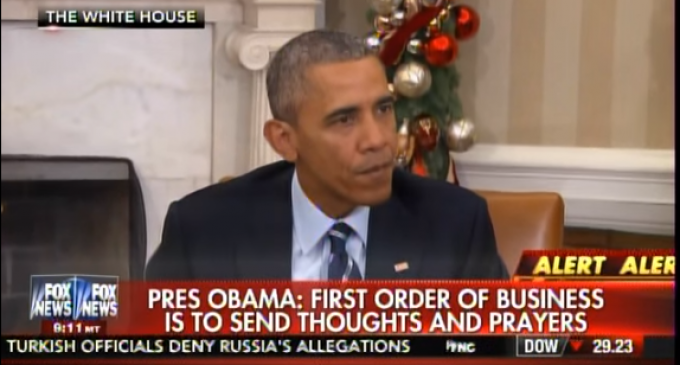 After the mass shooting in San Bernardino, CA, where three armed shooters stormed into a facility for the developmentally disabled, killing fourteen people and injuring seventeen others, President Obama tried to say whatever he could to convince the American people that this wasn't a terrorist attack. You know, business as usual.
While he didn't necessarily deny the possibility of it being a terrorist attack, his sale of misplaced logic was in trying to convince people that it was an incident of workplace violence. Especially odd considering none of the three TERRORISTS worked there.
Then there's the fact that Syed Farook, 28 and his wife Tashfeen Malik, 27, were said to have been in contact with extremists connected to al Qaeda. How's that old saying go about spitting in somebody's face but not telling them it's raining.
President Obama and the liberal media again tried everything they could to deny what this actually took place. When reports first went out about the incident on Wednesday morning, some of them even said that white Christians were responsible. The lies are unbelievable.
See what President Obama is actually blaming on the next page.