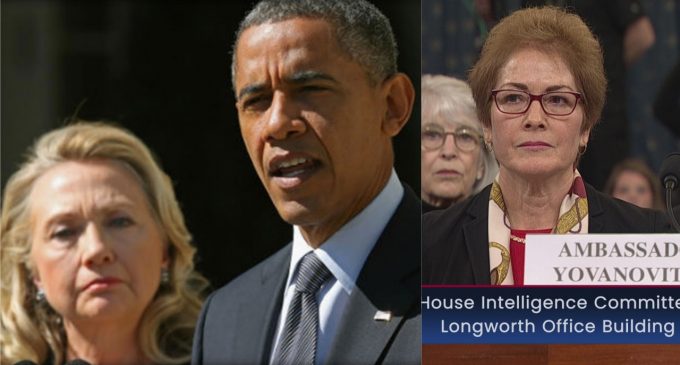 Former US Ambassador Marie Yavanovitch, one of the star witnesses for the Democrats on the House Intelligence Committee for impeachment, was at the hearings today and admitted to a very weird and, some might say, damning fact.
Republican House member from New York, Elaine Stefanik, who has become the proverbial thorn in the side of Adam "Schifty" Schiff lately, began questioning the Never-Trumper bureaucrat about her confirmation hearings back during the Obama administration years. Stefanik wondered why she was specifically coached by the Obama Q&A team prior to her hearings about potential and probable questions by Republican senators about the Burisma Holdings-Hunter Biden connection.
Yavanovitch wasted no time in admitting that the Obama officials who were "prepping" her for her confirmation hearings had targeting that line of questioning.
Read on the next page how this set up a barrage of questions from other Republican House members interested in why she did nothing about this probable conflict of interest upon being confirmed as an ambassador!