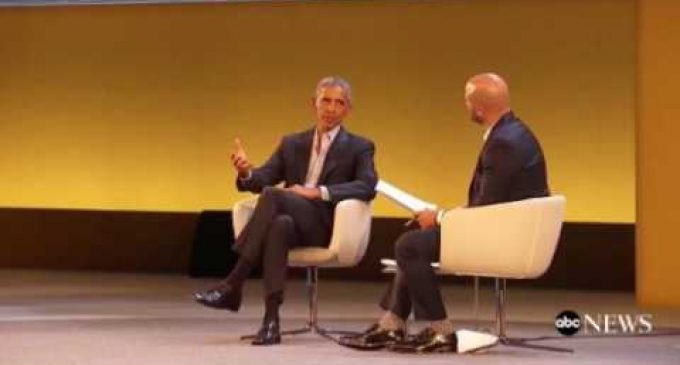 It's obvious that Mr. Obama is enraged that President Trump won the election last November. That election can be seen as a repudiation of Mr. Obama and his policies. And for a man as egotistical as Barack Obama, this is a catastrophe indeed.
Making Mr. Obama's problem worse is the fact that there is this tradition that immediate past-presidents do not lash out at their successors or their policies. Hence, either Obama jettisons that tradition and goes after President Trump, no doubt leading to a response from the Trump administration, or he just keeps his mouth shut and sulks over the destruction of his legacy. Neither option appeals to him and you can tell by the remarks that he does make.
As Mr. Obama engages with the speaking circuit, a very lucrative business to be sure, he is also looking for ways to criticize President Trump without being so blatant about it that he brings criticism on himself. Hence we see him indirectly criticize both President Trump and U.S. voters in a recent appearance in Italy.
More on page two.