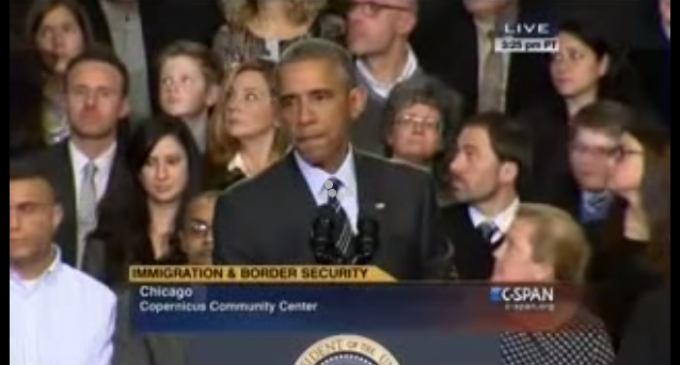 With the teleprompter is off Obama is more likely to slip up. In Chicago at the end of last year Obama fully admitted to breaking the law, completely circumventing the most basic structure of separation of powers we have as a nation.
Obama lied last week when he stated during his immigration speech that he wasn't changing the law, that he was working within the powers of his office.
Here he completely contradicts himself, unintentionally telling the truth.
CLICK TO READ MORE + WATCH VIDEO OF OBAMA'S ADMISSION OF GUILT: