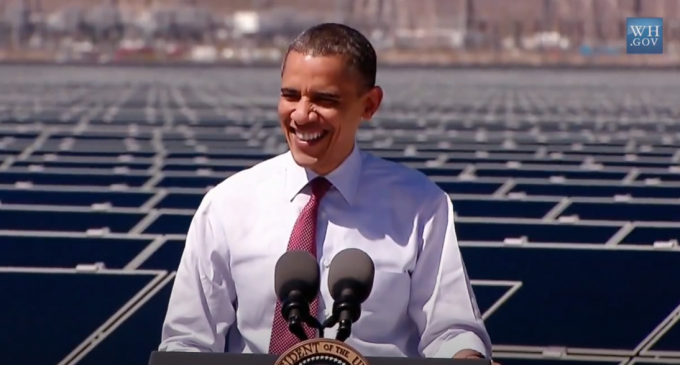 Renewable energy companies birthed under Barack Obama's failed alternative energy initiatives have either gone bust or been busted.
Last year, the owner of a big Nevada solar-thermal power plant that received $737 million in loans from the U.S. Department of Energy filed for bankruptcy – that's an enormous bill sent to U.S. taxpayers.
Solyndra solar power company accepted $535 million loan from his department under the Obama administration's revamped loan guarantee program in 2009. The money, along with hundreds-of-millions more from private investors, was used to build a facility to mass-produce cylindrical solar "panels." The entire scheme lasted about two years.
Add to the list DC Solar, a Benicia-based company, who pleaded guilty to charges related to a billion dollar Ponzi scheme. It's the largest ponzi scheme ever busted in eastern California.
Continue on page 2.