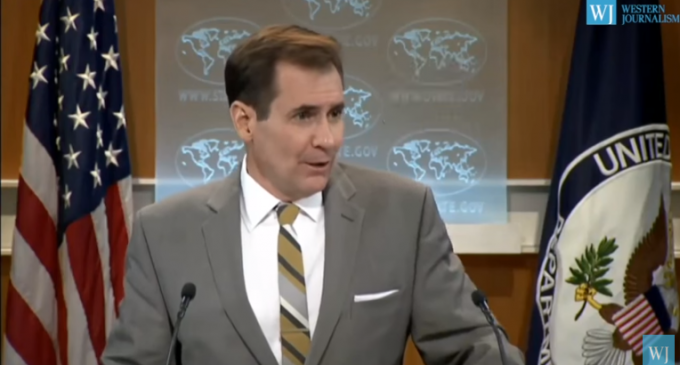 Since taking office back in 2008, President Obama and his administration have been turning a blind eye to real threats and have not only been plummeting America further into darkness, but they're laughable foreign policy has actually been endangering other countries, as well. As North Korea continues to confuse the rest of the world while simultaneously becoming more dangerous, the United States government is continuing to accept that North Korea is a nuclear-armed state, and thus a threat.
State Department spokesman John Kirby told reporters on Wednesday that the United States government will not "accept that North Korea is a nuclear-armed state", even though it is one. Kirby was quickly called out by Associated Press reporter Matt Lee, who accused President Obama and the state department of living in a fantasy world, where they alone decide what is and isn't a threat, despite obvious facts. Apparently, if they don't put a label on something, they have the power to change what it is.
Read more about this ignorance on the next page.