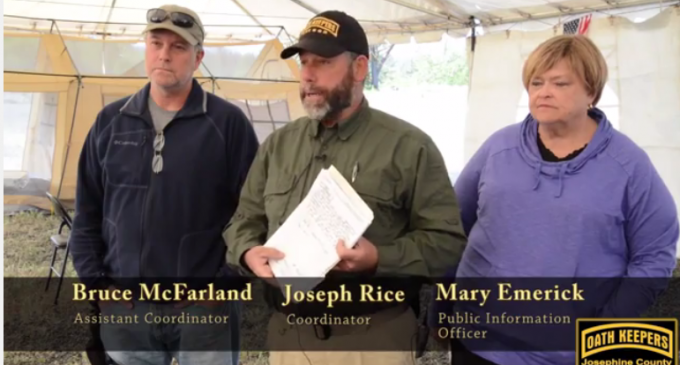 Oath Keepers of Josephine County received documented evidence on Monday from whistleblowers within the Bureau of Land Management regarding the destruction of records as well as mine property by the BLM during the dispute over the Sugar Pine mine in Oregon.
The whistleblowers have not only come forward with information, they have gone so far as to sign affidavits detailing the BLM's corruption.
The Oath Keepers also received information on a lawsuit regarding the Bundy Ranch.
FULL STORY PAGE 2: