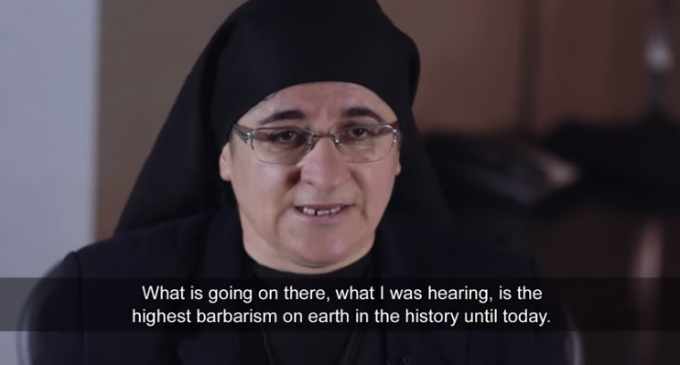 In a recent interview Sister Hatune Dogan sat down with CBN to talk about her time working in the Middle East and the firsthand experiences she's had with helping persecuted Christians whose lives have been devastated by ISIS.
Sister Dogan has spent countless hours with Yazidi and Christian women who have told her horror stories about how the women in their tribes have been sold for sex by ISIS, to never be seen again..
Dogan made it clear that the carnage in the Middle East thanks to ISIS is the "highest barbarism on earth in the history until today," while the United States and other western countries seemingly turn a blind eye to the atrocities.
In spite of threats to her own personal safety Sister Dogan has made helping persecuted Christians in the Middle East her mission and hopes that more people will take action and realize what's really happening there.
More on next page.