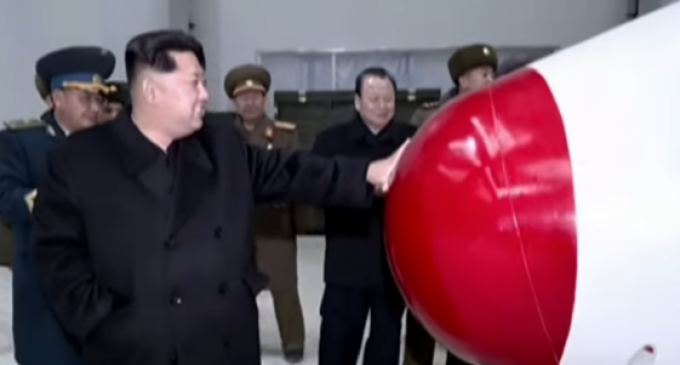 Last week, North Korea moved forward with their plans to test a "major" missile, despite warnings from the Trump administration. Unfortunately, or perhaps fortunately for North Korea, their show of military might didn't go as planned; The weapon exploded almost immediately after launch. But North Korea doesn't seem deterred. In the wake of the failed test, the country is promising to try again.
These launches come amid threats from both the United States and China. Neither nation wants Kim Jong-un to start a global war — but the United States is prepared to retaliate, just in case. This week, while visiting the North Korean Penninsula, Mike Pence announced that the "era of strategic patience is over." If North Korea doesn't back down, the United States is willing to intervene.
At least in public, Kim Jong-un doesn't seem concerned. Not only is he refusing to back down, he's threatening to flex his country's military might even further.
See how the North Korean government is preparing for war on the next page: