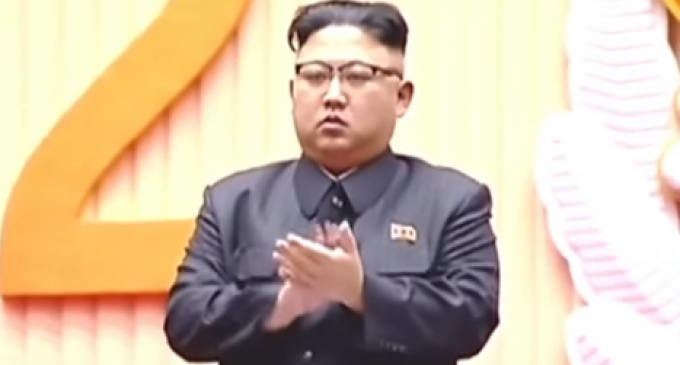 North Korea isn't backing down amid escalating threats from the Trump administration. If anything, they're accelerating their efforts to undermine American peace efforts.
Earlier this week, Donald Trump tweeted his intentions to fix relations with North Korea with or without China's help.
North Korea is looking for trouble. If China decides to help, that would be great. If not, we will solve the problem without them! U.S.A.

— Donald J. Trump (@realDonaldTrump) April 11, 2017
After a meeting with Trump, Chinese President Xi Jinping signaled that he was willing to negotiate with the North Korean government to advance an agenda of peace.
But North Korea is still threatening military action, despite the fact that their Chinese allies have sided with the United States. Now, they may be on the precipice of a major advancement on the path to nuclear war.
Read about North Korea's latest sign of aggression on the next page: