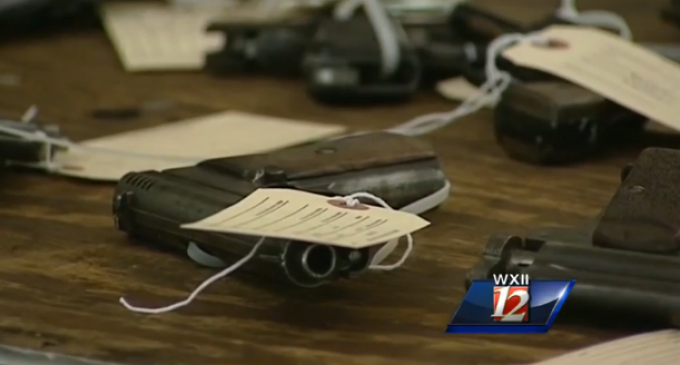 At a recent event promoting non-violence in Greensboro North Carolina residents were encouraged to turn in their guns and sign a pledge stating that they will abide by the principles of non-violence.
The Greensboro Police Department was working overtime during the event as they collected guns from resident's age 18 years and older who freely turned their unloaded and cleaned firearms which included many shotguns, handguns, rifles and ammunition.
Many residents visited Destiny Christian Center for the non-violence event and the Police reported that well over 1,000 residents turned in their guns plus signed the non-violence pledge in exchange for a small gift.
Greensboro North Carolina has seen its share of gun violence in recent years but will non-violence actually solve the problem of gun violence and aggravated assaults since the average criminal won't turn in their guns?
Click on next page to learn more.