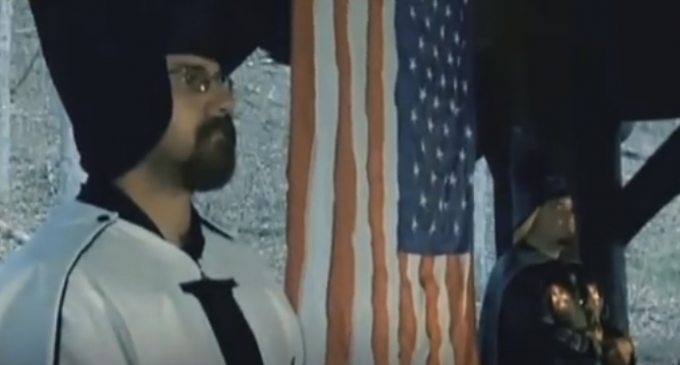 Hillary Clinton has stooped to a disgusting new low in her efforts to discredit Donald Trump in the eyes of the American people and clear the path to the White House for herself.
When one hears a Democrat accuse somebody of being racist, the first impulse is almost always to disregard it. Its not that racism isn't bad or that there are indeed bigoted individuals out there: it's just that the left has so abused the term by flinging it at anybody who expresses the slightest disagreement with them that it is now nearly impossible to take them seriously when they say it.
But during this especially heated election cycle, there is no tactic either discredited or low enough for Hillary to avoid resorting to. Doubling down on her repeated claims that the Trump is a racist, the Clinton campaign released an inflammatory ad depicting members of the Ku Klux Klan praising Trump and claiming that he is the candidate of white supremacists.
Read more about Hillary's sickening new ad on the next page: