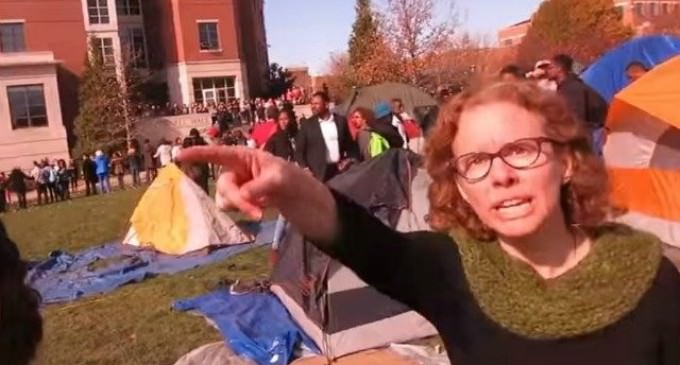 In yet another display of tolerant and free-thinking liberal progressiveness, Tim Tai, a journalist for ESPN, was trying to document a Black Lives Matter-led protest on the University of Missouri campus when he was accosted by a group of students. He was surrounded and, by degrees, pushed away from the event by a horde of students as the reporter tried vainly to explain his right to document the proceedings.
Another journalist, student Mark Schierbecker who filmed Tim Tai's exchange, was approached by what appeared to be another student, who grabbed his camera, then called to other students saying "we need some muscle over here!" It has since been revealed this this supposed student was actually an assistant professor named Melissa Click.
Liberals don't like to have their shams documented and shown to the world for what they are, and this demonstration was no different.
Find out more about how the students tried to censor the media on page 2.