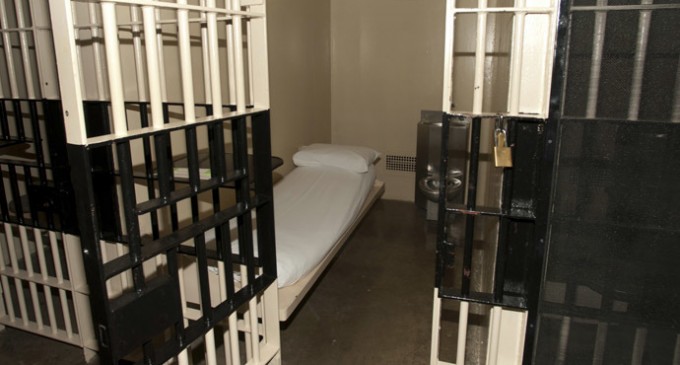 Nebraska is  trying to recapture hundreds of prisoners they mistakenly freed over several years due to officials miscalculating their sentences. 
A little advice if you're one of those inmates that Nebraska is trying to recapture…run on down to ICE and claim that you're an illegal immigrant.
Immigration and Customs Enforcement let 36,000 convicted criminal illegal immigrants onto our streets in 2013.
You know…murders, rapists, kidnappers. So you should be covered!
Authorities in Nebraska have mistakenly freed hundreds of prisoners over several years due to correction officials miscalculating their sentences. Law enforcement is now looking to put dozens of them behind bars again.

All in all, 306 inmates were freed erroneously, a situation first exposed by local media outlet Omaha World-Herald. 257 of them won't be pursued, on condition that they don't commit any offenses – because they would have completed their sentences by now. Three others died since they were let go, and five have successfully completed their parole.

On top of that, 567 inmates, who weren't released, received incorrect sentences, AP reported.

"Obviously, there was a mistake made. The individuals who made those mistakes are going to be held accountable. <…> There's no way this should have occurred," Governor Dave Heineman stated on Friday.

Michael Kenney, who was appointed director of the Department of Correctional Services in September, has already declared that his agency takes full responsibility for the error. He added that his people are"scrambling" to correct the prison sentences, refusing to say if the miscalculation was accidental, or prison officials simply ignored the message from Nebraska's attorney in the first place.

The mistake, as reported by Omaha World-Herald, is that the Department of Correctional Services failed to observe two Nebraska Supreme Court rulings that indicate the correct way to calculate prison sentences.

Inmates who get a mandatory minimum sentence first have to complete that term before starting to earn so-called "good time" credit, which can cut their remaining term in half.

An example is inmate Marvin Buggs, who was sentenced to 30 years behind bars for manslaughter and wasn't released.

However, his sentence was still miscalculated.