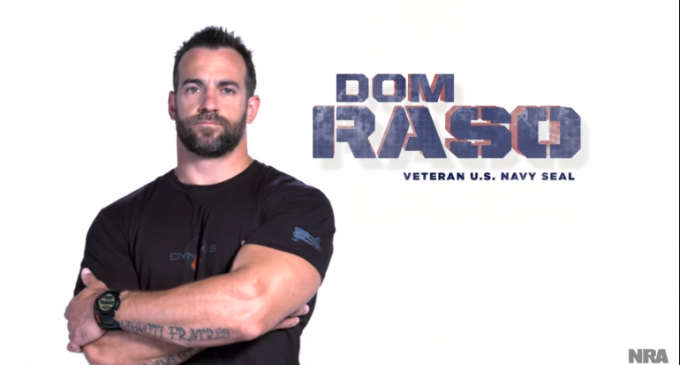 If the mainstream media won't call out Hillary Clinton on any of her many lies, then the American people will!
Rising to the occasion, former Navy Seal Dom Raso called out the former Secretary of State for one of her most outlandish claims: that she was almost hit by a sniper while visiting Bosnia. Raso convincingly argues that this incident casts doubt on Clinton's ability to lead and thus disqualifies her from the presidency.
Initially making the claim back on the campaign trail in 2008, Clinton cited the alleged sniper fire as proof that foreign powers considered a force to be reckoned with or even feared. That is, until video of the purported attack was released showing a calm Hillary making her way through a Bosnian town unmolested, without the slightest indication that a hostile individual, much less a sniper, was present.
See the video for yourself on the next page: