Just a few hours after Jeff Bezos and his wife MacKenzie of 25 years announced their intention to divorce, the National Enquirer published a story of an affair Bezos was having with Lauren Sanchez, a forty-nine-year-old former news anchor and actress turned helicopter pilot.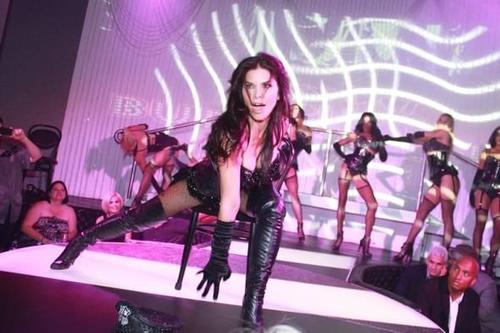 Lauren Sanchez
The Enquirer said it had been investigating Bezos heavily for four months, tracking the Amazon CEO "across five states and 40,000 miles." The tabloid said it tailed the couple in Bezos' $65 million private jet, helicopter rides, five-star-hotel hideaways, intimate dinner dates, romantic hikes, and in hidden love nests. The Enquirer even came into possession of messages that Bezos sent to Sanchez, including X-rated photos of his 'big' willy sent to Sanchez along with the promise: 'I won't be gentle'.
Why did the National Enquirer go so hard after Jeff Bezos? Was it just because he is the world's richest man?  (Well, the richest man 'on the books'. 'Off the books' would be the global elites, like the Rothschilds.)
Several media outlets have suggested that because Donald Trump has been a longtime friend of David Jay Pecker, the chairman and CEO of American Media and publisher of National Enquirer, that the magazine went after Bezos with great vigor.
Are they correct? If so, Bezos rivalry with Trump will likely cost him around $70 billion! Turn the page for more.