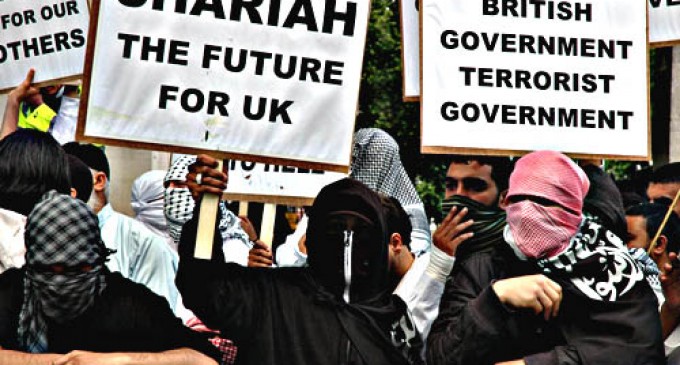 Muslims have been pouring into England and are approaching the line to become a majority in some parts of London.
For decades now, Islamic peoples around the world have flocked to London as a means of escaping the horror show that is now the Middle East and much of Africa.
When the floodgates opened in the 1990's, polite society dismissed the notion that a Trojan Horse operation would be used to infiltrate Britain.
It was during the tenure of John Major that whispers of Islamic radicals wanted to infiltrate schools in England.
Here is an excerpt from the Daily Mail detailing a bit of the Trojan Horse plot from the 1990's.
From The Daily Mail:
Whistleblowers at Park View have claimed the school is in the hands of a group of extremists who infiltrated the governing body.

It is alleged girls at the school were forced to sit at the back of the classroom and non-Muslim pupils forced to teach themselves at the state school.

The letter prompted separate ongoing investigations by both the Department for Education (DfE) and Ofsted in to the school and several others in the area.

Police, the Government and school inspectors are thought to be investigating alleged attempts by radicals to seize control of 20 schools in the city after claims of plot emerged in March.

The DfE has also appointed its own education commissioner, the former head of the Metropolitan Police's counter-terrorism unit Peter Clarke for the investigation.

Yesterday, six schools at the centre of an alleged Islamist takeover plot are facing radical reform and even closure after being officially judged as failing, it emerged last night.

A three-month inquiry has found the Birmingham schools did too little to protect children from extremism and female staff were intimidated.
Many years later, we see this was not such a wild conspiracy theory.
Please see the next page for details on the UK's Muslim population surge.