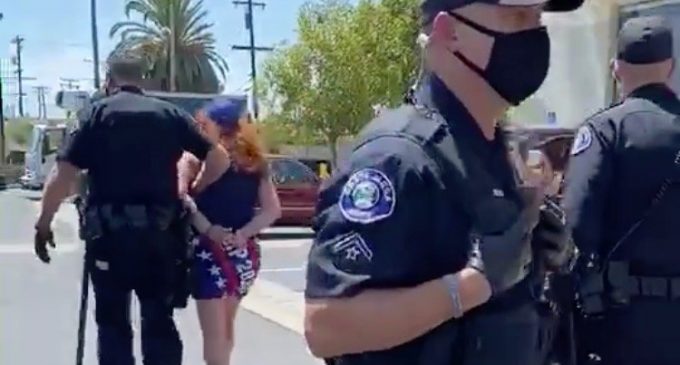 Multiple arrests were made during an anti-mask rally in Costa Mesa on Saturday afternoon on suspicion trespassing, according to the OC Register.
It is unclear what the protesters did exactly to get arrested. According to one woman being placed under arrest, the grocery store locked the door until police arrived.
"They locked the front door and I was already in the building! And then they locked us in!" said one pro-Trump woman as police escorted her to the cruiser.
An anti-mask rally was taking place at the time of the arrest.
Initially, a violation of Costa Mesa's mask rule violations would get you a $100 fine, but a subsequent state order gave city officials, whether police or code enforcement, the discretion to cite mask violations as a misdemeanor, which can carry a fine of up to $1,000.
Move to page 2 for video.