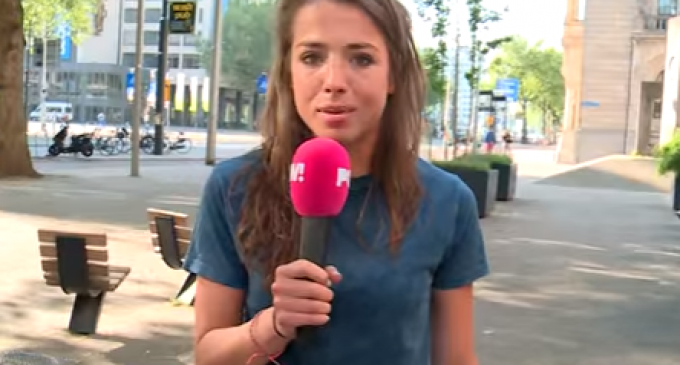 The busy streets of Rotterdam, Netherlands was the seen of an attack on a female reporter and an interviewee, by two foreign migrant men who rode by on a motorcycle, spitting, cursing and attempting to run them over.
The initial threat occurred with one man, riding past on a bicycle and screaming, "F*** you!" over and over.  The reporter calmly continued her interview, when another onslaught began.
Moments after the first verbal assault, two other Muslim migrants road by on a motorcycle and spit at the young woman, all of which was captured in the on-air broadcast.  The attack did not end there, as the migrants attempted to run the interviewee and the reporter over.
Calmly, the reporter continued her interview about the city's mayor, Ahmed Aboutaleb, a Muslim with dual citizenship from Morroco and the Netherlands.
Read more about the assault and the Mayor's views on jihad on the following page, as well as the video of the attack.