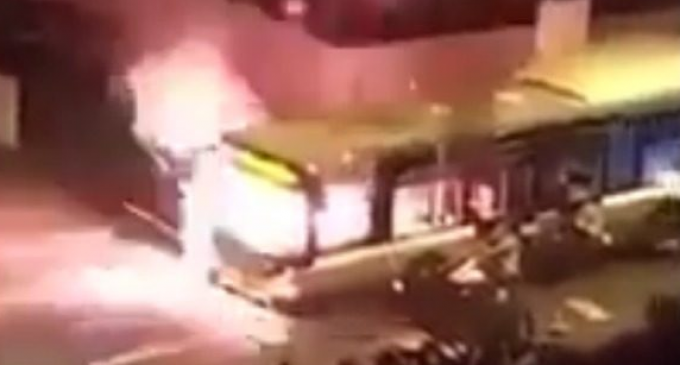 When it comes to terrorist attacks, France has been having a difficult time protecting themselves. Last week, a mob of men blocked a road in Saint-Denis, forcing a bus to come to a stop. Once this was accomplished, they yelled "Allahu akhbar" and torched it.
According to residents, these attacks are not uncommon in the northern Paris suburb. The weekend before, another bus came under attack, and the passengers had to flee the vehicle after another mob blocked it with a barricade of burning garbage.
Luckily, nobody was hurt. In the neighboring areas, the lives of bus drivers have become "hell" due to regular attacks and threats.
Read what the mayor had to say on the next page.