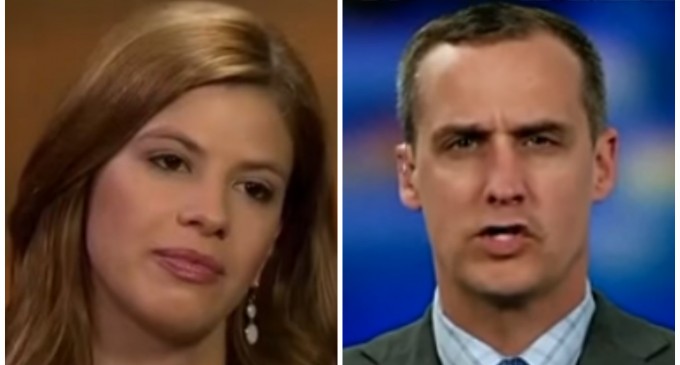 Just this week, it was revealed that Trump Campaign Manager Corey Lewandowski would not be charged for battery due to his alleged assault of Breitbart reporter Michelle Fields.
After weeks of presumed guilt — which may have even effected Wisconsin's primary results — this revelation has vindicated to oft-maligned Lewandowski, and had the opportunity to finally put the whole ordeal in the past.
Not if Michelle Fields has anything to do with it, however. Word on the street before the announcement was that she planned on taking Lewandowski to court no matter what. If criminal court won't take up the case, it was assumed that she'd pursue civil action against the Trump Campaign manager.
If there was ever any question among Trump fans that Fields was doing this for publicity, this development would likely erase all doubt. If she takes it to a civil trial after it was deemed unworthy of criminal action, she'll almost definitely have to contend with the plausible accusation that she's in it not for justice, but for the cash.
To see Field's decision, continue reading on the next page: