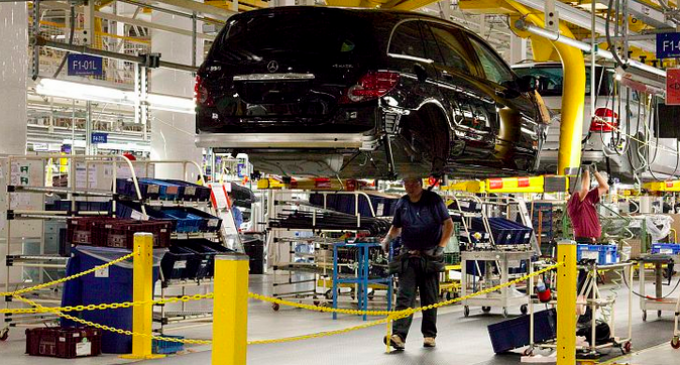 Protecting American manufacturing was central to Donald Trump's presidential campaign — with the automotive industry taking center stage — and the wins are starting to roll in.
For the past couple of decades, "buying American" has been a difficult concept when it comes to cars. Some American car companies are building cars in other countries while "foreign" car makers are opening manufacturing plants in the United States.
Many have concluded that buying American-made cars — like most pickup trucks — is the best way to support American workers, but even that isn't as easy as it sounds. Not only are all parts not made in the United States, but the plants themselves may not be putting American personnel on the job.
Mercedes, for instance, announced a new American plant recently, but contracted foreign workers to help build the Alabama facility.
Now, Mercedes is responding to blowback from the decision.
See what they announced on the next page: