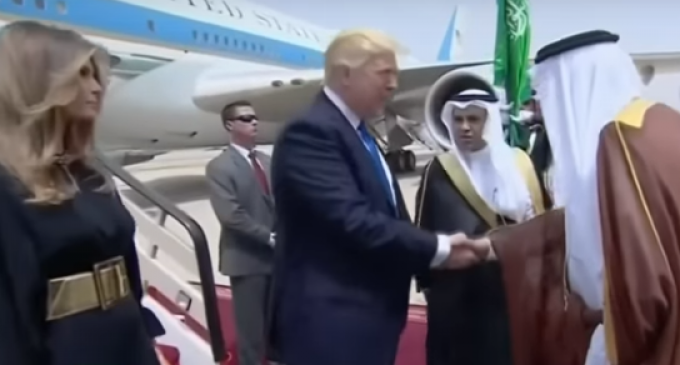 People have been wondering as to whether or not Melania Trump will be forced to veil in accordance with Sharia Law during her state visit to Saudi Arabia.
Austrian President Alexander Van der Bellen even goes as far as to say he ultimately envisions all western women wearing headscarves one day to eliminate discrimination against Muslims. And he isn't even Muslim or Middle Eastern, Van Der Bellen is just an average liberal politician.
Liberals are tricky people to understand. They seem to feel that Melania Trump is both an inferior first lady for not being a leaching lawyer like the witch or the beast, while condemned for being a truly empowered woman who supports her husband without giving up her own identity or compromising her role as a mother for the sake of 200-year-old traditions.
They support women's rights to go topless while also encouraging women to completely hide their bodies in dark restrictive Burkas or at minimum wear headscarves when visiting desert countries under Sharia Law.
Press quizzed Saudi Arabia's Foreign Minister, Adel bin Ahmed Al-Jubeir on Thursday as to if Melania Trump would have to dress accordance with Sharia Law during their stay or be refused entry into the country.
Continue to the next page to see Saudi Arabia's official stance on the dress code for Melania Trump's 1st state visit