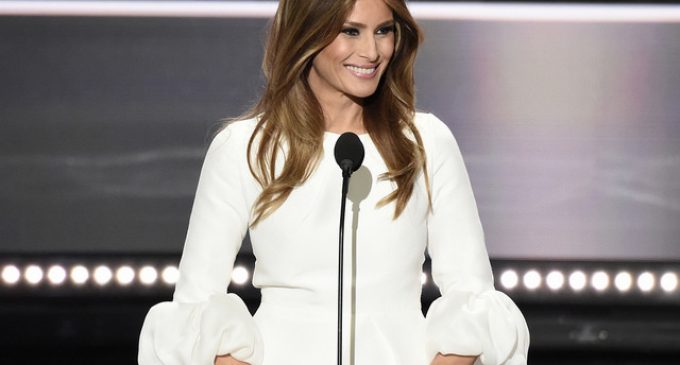 As First Lady Melania Trump continues to impress audiences worldwide with her poise, brilliant sense of fashion and knowledge of six languages, most people know little about her upbringing in her native Slovenia.
A new book written by a native Slovenian sheds more light on what the country was like during Melania's youth and the great strides it's made since shedding the yoke of Communism in 1991.
Having had successful trips to Poland, Germany and France, President and Mrs. Trump are looking forward to visiting Slovenia later in the year.
It will be a triumphant homecoming for the First Lady, whose love of her native land is evident when she talks about growing up there.
Find out what traits in the Slovenian character are so apparent in Melania's odyssey from a girl in a small Slovenian town to the most prominent woman in the world. The story unfolds on the next page and in the pages of a remarkable new book.