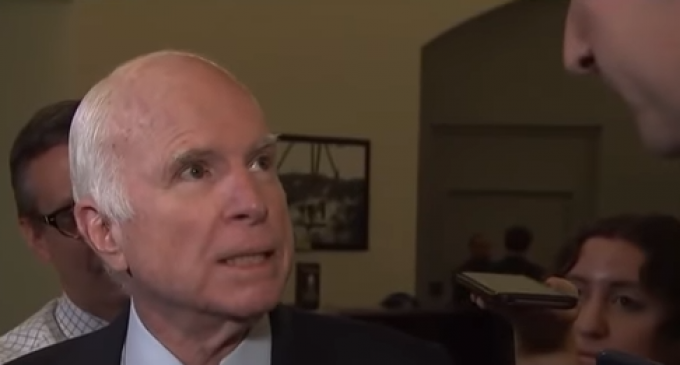 The last two times that the chance came up for Republicans in Congress to "repeal and replace" ObamaCare, three naysayers opted to bow out of support for that push:  Senators Lisa Murkowski (R-AK), Susan Collins (R-ME) and John McCain (R-AZ).
When it came time to support President Trump against  the "bellicose rhetoric" of North Korea, again, McCain chose to take a contrarian opinion, noting that he felt "President Obama was a much better foreign policy president."
As the looming tax plan is approaching, Republicans are still nervous about the prospect of a McCain "no" vote and that could be the reason why it appears that McCain was so testy with a Fox News reporter yesterday.  Answering questions inside the Capitol, McCain was asked if his relationship with the president has frayed to the point where he'll be saying "no" to every proposal that comes down the pike!
Turn to the next page for McCain's explosive response!"