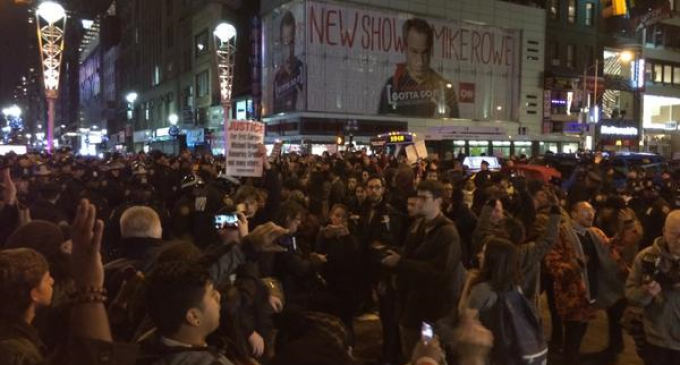 Thousands of protesters took to the streets in NYC in anger over a grand jury verdict to not indict officer Daniel Pantaleo after he strangled unarmed Eric Garner to death over a confrontation for selling untaxed cigarettes and breaking up a fight.
Protesters chanted "I can't breathe", which were the final words of Garner, who suffered from asthesma, as he was in the throes of an illegal chokehold by Pantaleo.
The grand jury did indict one person over the incident, however….the man who filmed the killing.
CLICK TO READ MORE + WATCH VIDEOS: