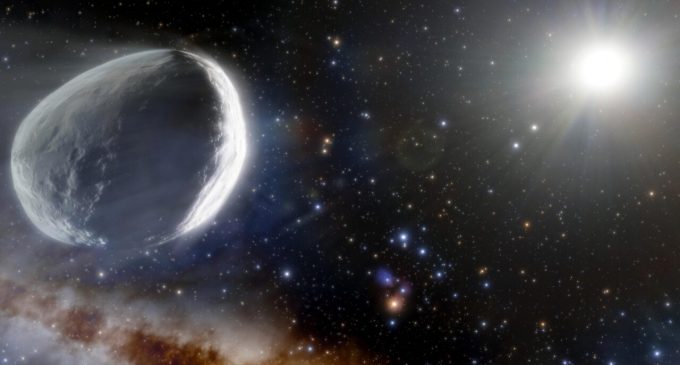 The largest comet ever discovered is coming to a sky near you – by 2031.
Astronomers say the Bernardinelli-Bernstein (2014 UN271) comet up to two-hundred and thirty miles in diameter, the size of five Manhattan Islands or larger than the Island of Hawaii, is headed our way clocking a speed above 10,500 miles per hour. A comet of such size crashing into Earth could certainly be an extinction-level event.
But don't fret, we're told the comet poses no threat to Earth because its closest approach to the sun will be about 11 times the distance of the Earth from our star. Placing it just outside Saturn's orbit when it makes its nearest approach. That's according to LiveScience.
So we can breathe easy, right?
Well, The International Astronomical Union's Minor Planet Center's announcement last Saturday on 2014 UN271 wouldn't leave us completely without concern.
Move to the next page for details on this beast of a rock.