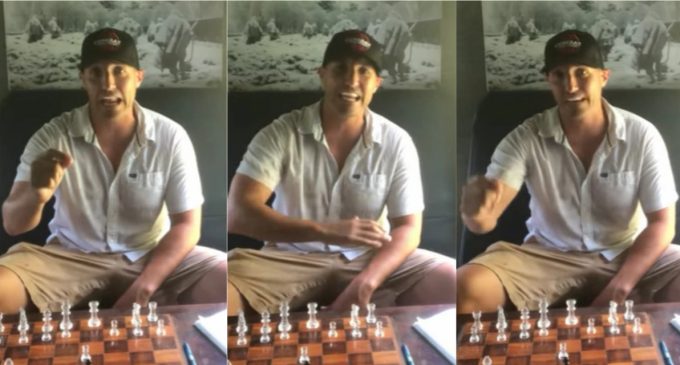 A Marine Lieutenant Colonel who was fired as a battalion commander after releasing a viral video calling out senior military for failures in Afghanistan has resigned his commission "effective immediately" in a new 10-minute video Sunday and threatened to "bring the whole [expletive] system down."
Marine Lt. Col. Stuart Scheller posted his first video on Thursday after the deaths of 13 service members, including one he knew personally.
Did any of you throw your rank on the table and say 'hey, it's a bad idea to evacuate Bagram Airfield, a strategic airbase, before we evacuate everyone," Scheller said in the original video, he added, "I think what you believe in, can only be defined by what you're willing to risk. So if I'm willing to risk my current battalion commander seat, my retirement, my family's stability to say some of the things I want to say. I think it gives me some moral high ground to demand the same honesty, integrity, accountability from my senior leaders."
Move to the next page to see the next step Scheller is taking.