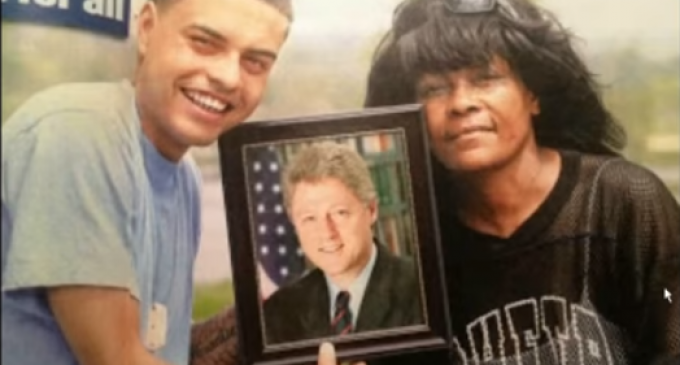 There are many sex scandals that surround Bill Clinton's political career that still haunt him today – including one former prostitute, Bobbie Ann Williams, who not only claims to have had sexual relations with Bill, but to have given birth to his child.
In the video on the next page, see how Hillary Clinton has threatened the boy's mother and Aunt to keep their mouth's shut. Bobbie Ann even claims that she was paid off to keep quiet when her son was just a baby.
But now her son has decided to come forward and share his story on Twitter.
Read more on page two.