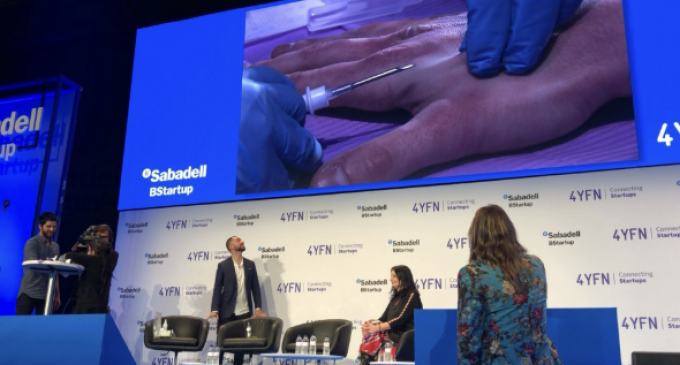 Over the past few years, the mainstream media has been greatly stepping up the propaganda that implanting everyone with microchips is somehow the wave of the future. From the Bill and Melinda Gates Foundation's "birth-control microchip implants", to the United Nations goal to implant the world by 2030, to the Wisconsin company that implanted 50 'eager' employes right here on American soil, one can easily see that what many call the 'mark of the beast' is being sold quite easily to an ignorant population.
The latest story comes from Spain where a major bank, Banco Sabadell, conducted a live demo of two volunteers who made payment using the bank's mobile application.
"What we have been seeing now is what the future of payments could be," said Anna Puigoriol, a financial services manager at Sabadell.
Turn the page for details and to see Sabadell's live demo.