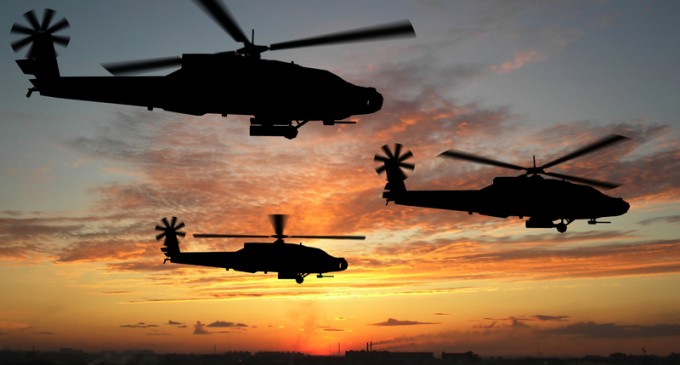 Dallas residents, startled from the swarm of low-flying black helicopters buzzing their rooftops with their lights off Monday morning, are voicing their alarm over social media.
The choppers rattled windows and drowned out T.V. sets. One user stated "the pilot was flying the 'copter so low and slow that I could have easily thrown a bottle at it."
The black helicopters are part of a US Special Forces drill in preparation for anticipated engagement in urban areas and will run for 2 weeks.
CLICK BELOW FOR MORE: