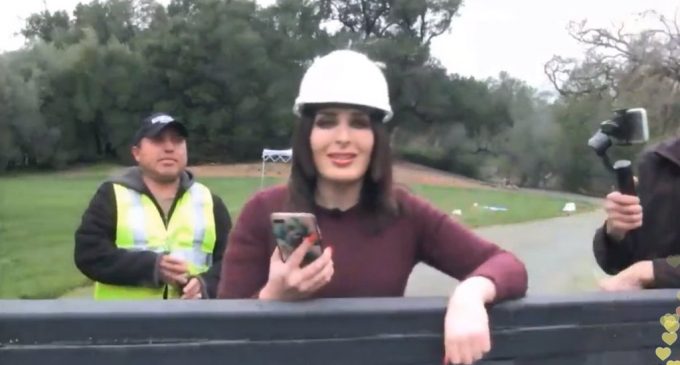 Conservative activist Laura Loomer staged a unique protest on Monday by hopping over the stone wall at Nancy Pelosi's Napa Valley estate with a couple illegal immigrants, drawing attention to the Speaker's hypocrisy in calling walls immoral.
"A wall, in my view, is an immorality," said Pelosi as the government shut loomed. "It's the least effective way to protect the border and the most costly. I can't think of any reason why anyone would think it's a good idea — unless this has something to do with something else."
After jumping over Pelosi's 'immoral' wall with illegals from Guatemala and Mexico donning yellow vests, they set up a tent on the front lawn, with the word "Immorality" stenciled in red and photos of Americans killed by illegal immigrants hanging off one side.
The group walked around the property, chanting "Everyone is welcome here!" and even attempted to see if the front door was open (which it wasn't).
Turn the page for video.