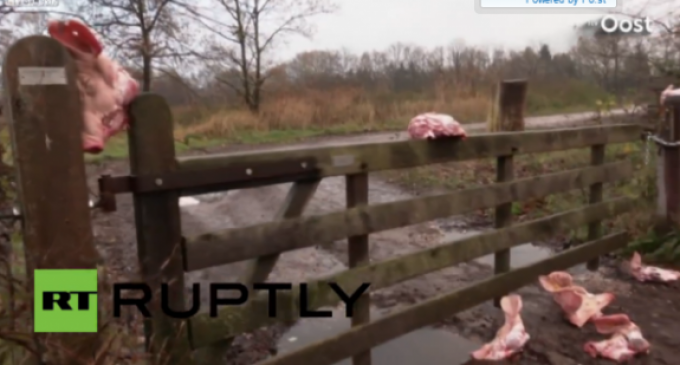 While the political elite are eager to welcome over a million immigrants into Western Europe this year, not everybody seems to share their enthusiasm. Citizen protests have taken place in Germany, Greece, Switzerland, Sweden and now the Netherlands.
While most of these protests have taken place using the more common methods of human chains, sign posting, and bus blocking, a more recent method of protest used in the Netherlands involved butchered pig heads.
See the video on the next page.