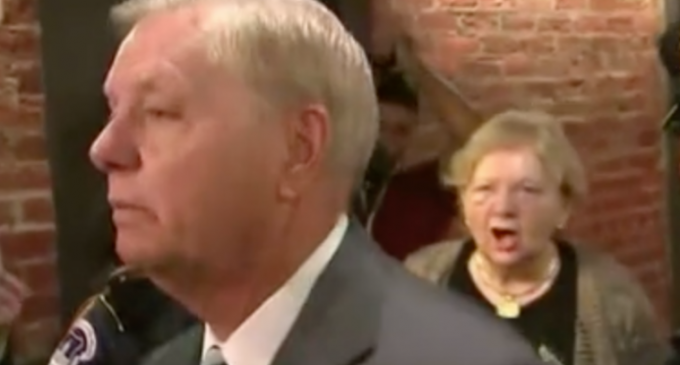 Lindsey Graham has officially woken up. The Republican from South Carolina who railed against Democrats on the Senate Judiciary Committee last week over the "sham" hearings for Supreme Court nominee Brett Kavanaugh is showing no signs of letting up.
"150 plus people have been interviewed over a 20-something year period," Sen. Graham said to reporters in a review of the supplemental FBI report on the investigation into abuse allegations against Kavanaugh. "The Brett Kavanaugh that I knew before the committee is the Brett Kavanaugh I know now, the only difference is an effort to ruin this man's life. I am ready to vote."
Then, Graham was accosted by a protester demanding that Kavanaugh take a lie detector test, the senator deadpanned "Why don't we dunk him in water and see if he floats?" – meaning that she might approve of Kavanaugh being subjected to of tactics employed during the Salem Witch Trials in the 1690s.
Turn the page to see this Graham's hilarious quip: