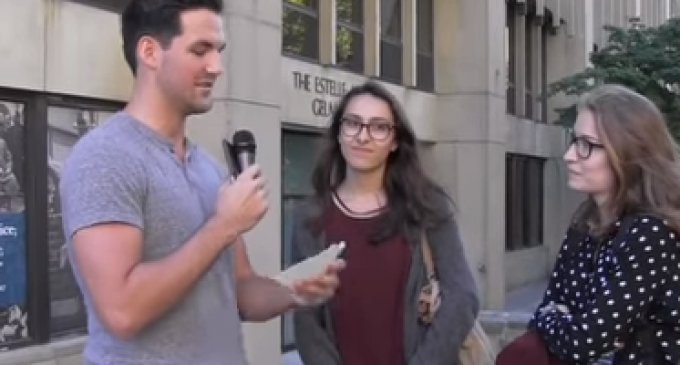 Most liberal students don't truly understand the socialist policies they claim to love so much. Campus Reform sent out some student journalists to ask random students what they thought of President Trump's new proposed tax plan. The only catch – they told them that it was actually a Democrat proposal aimed at helping the 'common man' by incorporating socialist ideologies into American policies.
Now, these sorts of videos aren't that clever or insightful. But, they are funny. If you interview 100 people odds are at least 5 or so are going to give dumb answers on topics they nothing about because they are on the spot or love being in front of a camera. However, watching this video on the next page it is hard to not imagine that close to a 100 gave equally dumb answers.
Can you believe how quickly socialist students change their opinion on topics they supposedly are willing to literally fight for?
Head on over to the next page to view this video: