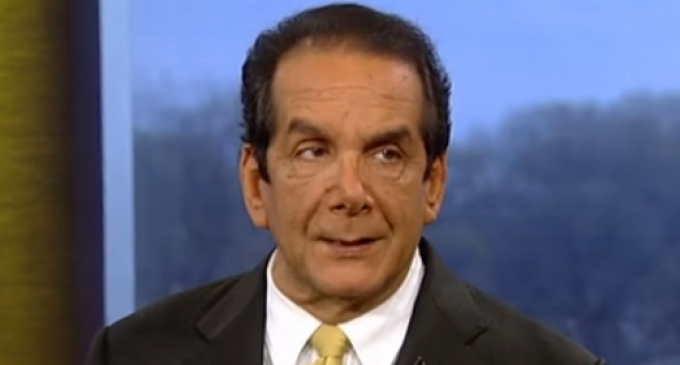 Fox News commentator Charles Krauthammer has made it clear that he's no fan of Donald Trump — far from it — but even he might be coming around to his appeal.
Krauthammer initially found Trump's success "unfathomable," but as the coalition around Trump grew past even the rosiest of pundit predictions, he could no longer deny that Trump, for all his faults, was a phenomenon.
This seems to the pattern held by many in the pundit class. While Trump was initially a non-starter, then a fad, then a man with too low a ceiling to get nominated, Trump has proved each of those labels incorrect. Now that he's likely going to walk away with more delegates than any other candidate in the primary season, even the most steadfast anti-Trumpites out there are finding their initial predictions of Trump failure hard to justify.
While Trump was supposed to lose popularity as the season played out, he's done exactly the opposite. The media may not be onboard, but now they're at least listening.
To see Krauthammer's confession, continue reading on the next page: