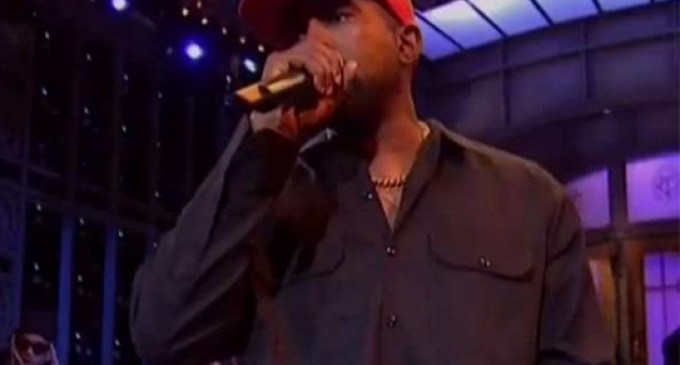 41-year-old Kanye West was booed by an SNL audience during the rapper's pro-Trump lecture at the end of the show. While donning a Make America Great Again hat, West berated the left for creating black welfare, calling it a "Democratic plan." NBC cut their feed even before West finished his musical performance, but West went on to deliver his rant in spite of the fact that he was no longer on the air. Former SNL cast member Chris Rock captured the entire speech on video as he sat with the audience.
West's speech trumped all the lame sketches SNL put on during their 44th season premiere. Of course, it was inevitable that the show would revolve around the Kavanaugh Senate hearing. Matt Damon played the part of Judge Kavanaugh as the "loudest, drunkest virgin you've ever seen."
President Trump lambasted "Saturday Night Live" while praising Kanye West for his performance and his wearing of a "Make America Great Again" hat.
Turn the page for videos of West, Damon and full details of the performance and the President's tweet about the show.