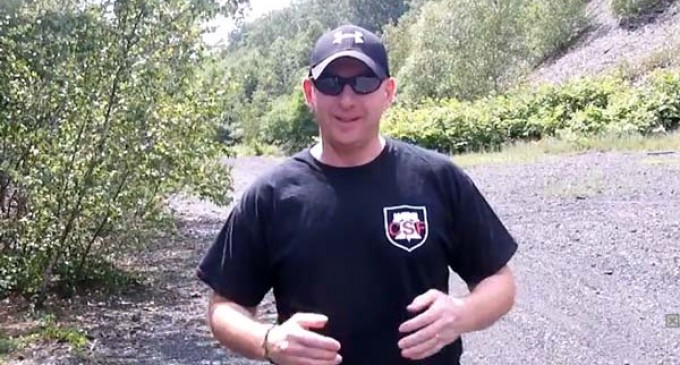 Police Chief  of Gilberton, Pa., Mark Kessler, lost his job Thursday when the town council voted 6-1 to terminate his contract. The council cited Kessler's inappropriate behavior in his YouTube videos intended to use shock value to draw attention to the erosion of Second Amendment rights.
Kessler told Fox News. "Yeah, I made some videos with some choice language, but that's my right," he said. "That's my freedom."
While some people have taken issue with Kessler's methods and the approach he takes in his YouTube videos they have  certainly drawn attention to his cause, although that attention may ultimately have resulted in his termination. Kessler's calls for rural police chiefs and sheriffs to resist federal gun control attempts highlight the conservative attitudes of many in law enforcement.
Hundreds of sheriffs have said they'll refuse to carry out any new gun control laws, and some suggest that they'll confront or arrest federal agents who attempt to carry out any new federal regulations designed to curtail Second Amendment rights.

While most states have expanded gun rights in recent years, Colorado, New York, and Connecticut have tightened regulations in the wake of several high-profile massacres, including the Newton, Conn., shootings in December that killed 20 schoolchildren. (A Senate committee struck down a proposed raft of gun controls in April, though President Obama earlier this month used executive power to ban military-grade weapons from being imported into the United States.)
Link to Chief Kessler's YouTube channel
Do you agree with Chief Kessler's message?
How about his means of getting it across to the public?
Source: Christian Science Monitor
Photo: YouTube